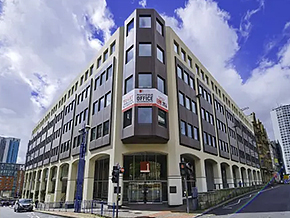 1 Victoria Square, Birmingham consulting room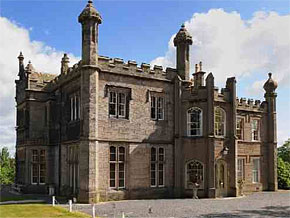 Hawkesyard Hall, Rugeley consulting room
Our Directors
Dr Jim Appleford, MB ChB, MRCPsych

Director, Midland Psychiatry & Psychology Reports Ltd


GMC No: 3314041

I studied medicine at the University of Birmingham and graduated in 1989. I was elected as a Member of the Royal College of Psychiatrists in 1995. I received a Certificate of Completion of Specialist Training in Adult Psychiatry in 2000.

I was appointed as a Consultant in General Adult Psychiatry at South Staffordshire Healthcare NHS Trust between 2000 and 2006, where I worked in General Psychiatry, Eating Disorders, Prison Mental Health and Mental Health and Deafness. I held the additional appointment of Associate Medical Director.

Between 2006 and 2011, I was appointed as Clinical Director of Deaf Services at Alpha Hospital in Bury.

I am currently employed by South Staffordshire and Shropshire NHS Foundation Trust, on a part-time basis, as Visiting Consultant Psychiatrist to four HMP / HMYOI establishments in Staffordshire, where my role is to provide psychiatric input to the Inclusion Mental Health Teams. My role includes the provision of clinical supervision and the assessment, treatment and management of adult offenders and young offenders with a variety of mental disorders.

I have been in full-time Independent and Private Practice since 2011.

I am an Examiner of Undergraduate Medical Students at the University of Nottingham.

My areas of interest include all aspects of General Adult Psychiatry, including Eating Disorders, Mood Disorders and Anxiety Disorders. I also have extensive experience and expertise in Mental Health and Deafness, Offending and Psychotherapy. I have training in British Sign Language to CACDP Stage 2 level.

Since 1999, I have undertaken independent medico-legal assessments in the field of Psychiatry in Criminal, Personal Injury, Childcare and Occupational Health matters. I have undertaken assessments for Courts and Employment Tribunals, including assessments under the Disability Discrimination Act (1995), Equality Act (2010) and Mental Capacity Act (2005). I have given evidence in a variety of Courts and Tribunals.

I am registered with most Independent Healthcare Providers for Private Consultation.

As a General Adult Psychiatrist, I have substantial experience in all areas of General Psychiatry and I am able offer outpatient assessment and treatment for adults experiencing mental health problems.

I am approved by the Minister of Justice under Section 12(2) of the Mental Health Act (1983) as having experience in the assessment and treatment of mental disorder.

For appointment locations, please see our consulting rooms page

Dr Matt Hutt, BSc, D Clin. Psych, Dip CT, AFBPS, MBABCP

Director, Midland Psychiatry & Psychology Therapy Ltd

I qualified as a Clinical Psychologist from Sheffield University in 1994 and have been a Chartered Clinical Psychologist since 1996. I started my professional career in Child and Family Services in Lincolnshire before moving to Staffordshire to take up post within the Eating Disorders Service in Stafford. I continued working with young people on a sessional basis before taking the opportunity to work with the world-renowned Eating Disorders Research groups at Oxford and Leicester Universities

Whilst in Oxford I developed my interest in Cognitive Behavioral Therapy and undertook a Postgraduate Diploma in CBT at the Oxford Cognitive Therapy Centre. In 2002 I was awarded a Distinction for my clinical work at Oxford and was invited back to join the teaching staff. I presented at the Academy of Eating Disorders in Orlando and was one of the editors on the European Eating Disorders review in which I also had publications. During this time, I taught extensively across the country about CBT in the treatment of Eating Disorders.

On return to Staffordshire in 2004 I managed locality Psychology services whilst developing a nationally recognised Diploma in CBT with Staffordshire University where I worked for 4 years as Course Director up until 2012. I have furthered my own skills in using CBT for treating depression and anxiety disorders at centres of excellence in the UK and USA, including the Beck Institute in Philadelphia where CBT was originally developed.

I have been working in private practice since 2004, having become a Director of MPP in 2010 and subsequently a Director of MPP (Therapy) Ltd in 2016. I have been a Consultant Clinical Psychologist at Newbridge House Eating Disorders Service since 2011, one of only a handful of inpatient services in the country rated 'Outstanding' by the Care Quality Commission. Whilst there, I have developed and delivered a range of psychological therapies and been responsible for the training a supervision of other psychologists within the therapy team.

I am a member and accredited therapist with the British Association of Behavioural and Cognitive Psychotherapy, the International Association for Cognitive Psychotherapy and have been awarded Associate Fellowship of the British Psychological Society. I am passionate about CBT and its application to a range of psychological difficulties and look to offer effective and evidenced-based treatments.

For appointment locations, please see our consulting rooms page

We are constantly updating our Team of Associate Consultants and Therapists. If you are experienced in Therapy or Expert Witness work, and are interested in working with us, please call 07855 278 006.